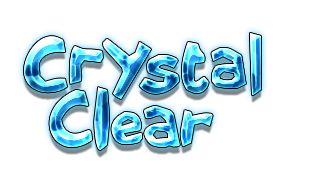 Crystal Clear is about clearing crystals from the board, but don't let that fool you - it's not a puzzle game at heart. It's about non-stop action, not spending time pondering your moves. It's about using your dexterity and improving your finger coordination. It's about touching the crystals, watching them light up, and listening to the entrancing sounds when you play.
That's not to say you can't spot color patterns and set up a strategic move a couple of steps ahead, and if you're all about getting as high a score as you can, you will want to do just that. But at its heart, the game is about simple fun.
Crystal Clear is perfect for when you have a few minutes to spare, whether you are waiting in line, commuting, or just want something fun to do while relaxing and listening to music.
Simple rules, easy to play - anyone can jump right in!
Listen to music from your collection while you play
Quick games, saves your game when you exit - no worries about setting time aside to play
Addictive, fast-paced gameplay
Arcade-style sound effects that form entrancing patterns as you play
Beautiful graphics and visual effects
Keeps track of a high score so you can see how you're doing

Watch a gameplay video.
| | | |
| --- | --- | --- |
| Full version ($0.99): | | Lite version (free, limited levels): |